" What Love means to a 4-8 year old: A group of professional people posed this question to a group of 4 to 8 year-olds, 'What does love mean?' The answers they got were broader and deeper than anyone could have imagined  See what you think: 'When my grandmother got arthritis , she couldn't bend over and paint her toenails anymore.. So my grandfather does it for her all the time , even when...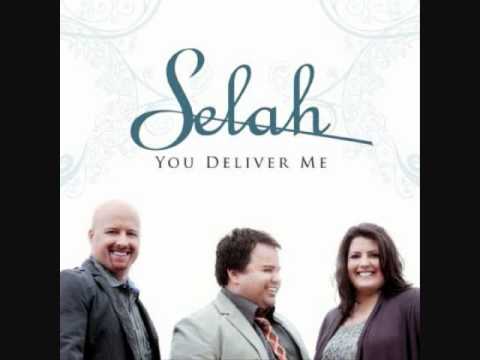 The greatest gift I've received costs $10.90 and the giver didn't even remove the price tag. The deepest words I've heard today and would remember for a lifetime and beyond came from the lips of a man half asleep. I'm dazed. Maybe this is how it feels to be overwhelmed… Overwhelmed by love.
Will not fear
"For he shall be like a tree planted by the waters, Which spreads out its roots by the river, And will not fear when heat comes; But its leaf will be green, And will not be anxious in the year of drought, Nor will cease from yielding fruit." Jeremiah 17:8 He will not fear when heat comes, even when we feel it, even when we see it, we will not fear, I will not fear, he will not fear....
Hanging on
But Jesus looked at them and said, With men it is impossible, but not with God; for with God all things are possible. (Mark 10:27 NKJV)
"What is impossible for men is possible for God."
In my darkest moments,
YOU are here.
Need You Lord...
I'm not strong enough to tide through this… So i need you, i need you Lord… 
Wishing for a hug, right here, right now...
Just arms I can cry into without any restraint, a bosom I can hide within and find release, and find comfort in the silent warmth… Everything will be okay, right, Jesus? Everything must be okay…    
2 Timothy 1:7
i feel so stressed and helpless and scared… For God did not give me a spirit of timidity (of cowardice, of craven and cringing and fawning fear), but [He has given me a spirit] of power and of love and of calm and well-balanced mind and discipline and self-control. 
Cracks
Lies are like cracks in a relationship. Cracks are small, too petty to fuss over, but their significance is apparent during times when heat come or in times of stretching. Because it's easy to lie but not so easy to regain trust.  And when one who has chosen to let go and trust again, finds herself being let down again, It's like agitating past wounds, flesh that is re-torn bleed with...
Why lie?
How is it possible to read something on Saturday or Sunday night when it is written in the wee hours of Monday Morn?
:O ! Have i not left the house since last Wednesday?!! Want so much to take a breather…  But how -  
You raise me up
When I am down and, oh my soul, so weary; When troubles come and my heart burdened be; Then, I am still and wait here in the silence, Until you come and sit awhile with me. You raise me up, so I can stand on mountains; You raise me up, to walk on stormy seas; I am strong, when I am on your shoulders; You raise me up: To more than I can be. There is no life - no life without its hunger; Each...
It is horrid to struggle with pain at the time like this, lord please do something about it… 
Chronicles of the misbehaving stomach
sleepy gastric cannot take coffee sleepy cannot take coffee gastric pain no more sleepy gastric pain cannot work sleepy Jesus cannot take coffee Jesus gastric Jesus lie down like a sheep you anoint my tummy with oil my cup overflows not just the leftover coffee in my cup but the unceasing blessings is being poured into me and surely goodness and mercies are hunting me down and they are sure to...
"Whenever I find myself in a space so tight, I look up to the wide expanse of..."
Blue
Since the flood, You paint the skies blue, so that whenever I look up I'll know, in spite of how flawed I am and how imperfect this life is, it's grace that opens the way. Some years later on that faithful day, parted from men You rose to Heaven, with arms outstretched in the backdrop of blue, blue skies, so blue and so wide, the open heaven reminds me once more that it's all by...
Laughing
Why must i write about crying? Can i write about laughing? Laughing is also a spiritual release right? Derrida, did you write about laughing? 
Interlude
Oh dear, alcohol does have that effect on me, The effect of involuntary tears… So much crying,  Funny right, Crying While Writing On  Crying. Ok, No More Words, As  If  All  That  Writing Ain't  Enough. Why  Write? Tear Drops Are Enough  .     
Just be here for me, I pray
this is not productive, after every round of crying, i find myself exhausted, more at lost than before, you said in my weakness your strength is made perfect, but lord i feel so torn, and i want a hug, when all seems so wrong, to just hide in your arms, even just for a little while,  stay here with me, just be here for me, lord i need you, so much.  
God says that your life is a symphony.
yourglory: Stay in rhythm with My Spirit throughout the day, and I will make your life an irresistible medley that will linger like sweet perfume in the hearts of all that journey with you. Walk with Me in absolute surrender, and you will draw others to Me in a rhapsody of praise. Love, Your King and your Composer
Shepherd of My Soul
Shepherd of my soul I give you full control Wherever you may lead I will follow I have made a choice To listen for your voice Wherever you may lead I will go Be it in a quiet pasture Or by a gentle stream The shepherd of my soul is by my side Should I face a mighty mountain Or a valley dark and deep The shepherd of my soul will be my guide
Thou causest me to know the path of life; Fullness...
But there is forgiveness with You, that You may be...
Heartbroken
All I want now are arms to cry into and a hand to lead me home, but all I hear are sounds of crickets and frogs, the tissue paper has run out, but the tears keep falling, I'm in such a sorry state, daddy, how do I go home?
"Cherish"
Just a word she inked on her hand, to remember always to cherish. It was after the Japan earthquake I think when she felt the transience of life and didn't want to take things for granted. So true indeed, even of loss in smaller scales, that we often get too caught up in ourselves, forgetting to cherish the precious things, people and moments in life until we lose them, or when it's...
Ahhh.. Missed out on Israel's concert! >.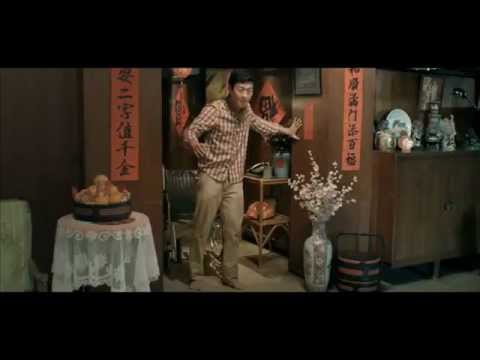 You are worth it
He pursues He prepares He fights for me "You are worth it all, every bit of it" That's all I've been hearing.
If only
one can somehow perceive expectations and responsibilities as marks of importance and significance. Perhaps people never live out their callings because they don't know how very important they are.    
Your mercies new
Wow, it's morning already! How time flies.
伤心
Hold our cold hearts and make us whole
Does it really matter   The money set aside for the feast  The sumptuous spread on the dinner table The many hours of labour sown into pots of food perishable  Not much of reunion it was  Cold hearts and hurtful words exchanged One came while the other left No words enough to make us stay Yeah it may be just a day we missed But a lot more it means Because so precious we are to one another And how...
"There are two kinds of men, men who have authority and men who do not know they..."
The Song of Wandering Aengus
by W. B. Yeats I went out to the hazel wood,   Because a fire was in my head,   And cut and peeled a hazel wand,   And hooked a berry to a thread;   And when white moths were on the wing, And moth-like stars were flickering out,   I dropped the berry in a stream   And caught a little silver trout.   When I had laid it on the floor   I went to blow the fire a-flame, But something rustled on the...
The pleasure of a photographer
While all photographs are "memento mori", a "participat[ion] in another person's mortality, vulnerability, mutability", "photographing is essentially an act of non-intervention". "A photograph is not just the result of an encounter between an event and a photographer; picture-taking is an event in itself, and one with ever more peremptory rights- to...
Seeing stars
"Ants? Where?" "Huh, what flies?" "I see no ants or flies. I swear there isn't any moving thing on the table! Are you okay?"   Okay, so what I've been seeing isn't naturally, physically there. Is this a "trembling of the veil" into the "shivering other existence" as Yeats would say? Or, is it simply a medical...
Go son, you are free...
"Am I a bad father? 15 years ago, when my own father was hospitalized… He had tubes everywhere… On the brink of death. I just hoped that he'll pass on peacefully. Then, my sis prayed for him, and 15 minutes later, he went on, peacefully. But now that it's my son… I don't want him to go… Am I very selfish? Am I bad father?"
To you, about just now
At this point, I don't quite understand what's going on, is it so hard to understand me? In short, I am at my limits. I have reached a point of "uncomfortable" in terms of giving and giving in to you, it's not that I'm burnt out, and I'm empty or dry, I just felt that this is just as far as I could go, stretched thin, beyond what I had wanted or desired...